A ring holder in the shape of your hands!
"Materials: 1 A4 cardboard, Temperello, Glitter Glue and Scissors.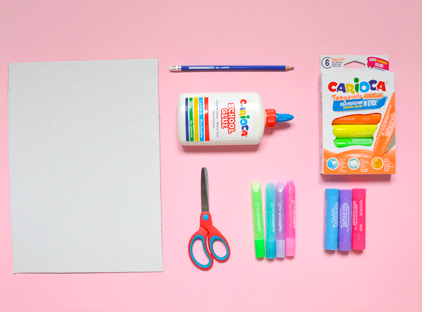 Trace the outline of your hands on the cardboard or card.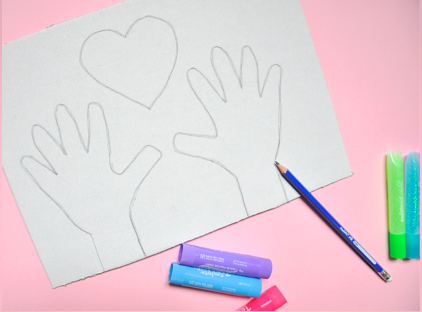 Cut out the two shapes by making a small cut in one of the hands vertically from the wrist up and in the other hand from the middle of the fingers down.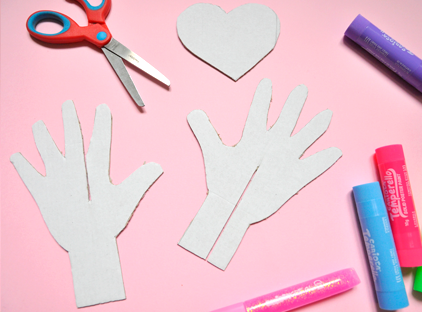 Customize and decorate your hands the way you want. We used Neon Temperelli and Glitter Glue to give a fashionable touch.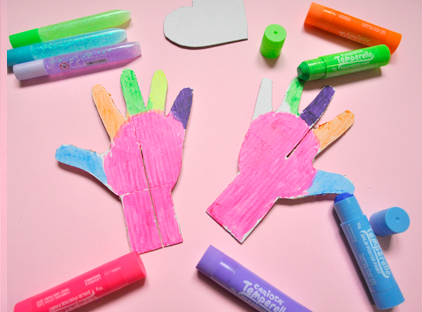 After the customization and drying process, you can recess the two hands, attaching them to a heart-shaped base and everything will be ready!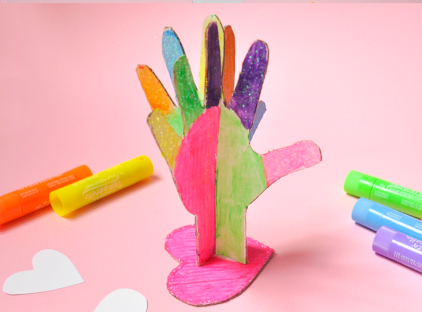 Per realizzare questo lavoro occorre